Lauren and Kate
Hand In Hand Activity Kits Co-Founders
Complete Craft Kits for children aged 18 months - 6 years old
---
Unlock your child's creative side with our craft Kits
Art is a great way to keep your children occupied, but it is also enormously beneficial for their development as well. There are many known benefits that come directly from engaging in these kinds of experimental activities, with creative children known to have better fine motor skills and hand-eye coordination. In some cases, they're typically better at expressing themselves and being social, while these endeavours also enhance their self-esteem and decision-making skills – not to mention their ability to apply problem-solving and innovative thinking.
A world of learning through play packs
You can encourage your child to dive into the wonderful world of arts with our kid's activity packs, delivered right across Australia. These craft kits are suitable for toddlers from as early as 18 months of age. Our entire range which has been curated with young children up to six years old in mind. Give them the perfect start to their early education while also engaging them in craft activities that are fun for the whole family to be involved in.
Tip: It is important to properly plan your sessions, as children can lose interest very quickly (as we all well know). By having everything prepared in advance with all of the materials and a finished goal ready, you can better engage your little one and work with them on creating their own wonderful projects.
Children's craft activities ready to go
Our range of art subscription boxes across Australia include options from the smallest children up to little Prep students. Each of these choices is backed by various levels, tailored towards their stage of development.
We have a range of seasonal projects available, perfect for children to help decorate the house for events like Halloween. Enjoy plenty of themes that kids love – like dinosaurs, pets and our popular Australian Animals range of art and craft kits. Our range also extends out to Christmas sets, Mother's Day and Father's Day Kits.
Hand In Hand also stocks toddler art activities that are designed for siblings, so you can get your young children working together in harmony – perfect for weekends and school holidays.
For the ultimate in family fun time that will aid your children's development and social skills, check out our range of ready-to-assemble craft boxes for boys and girls Australia-wide.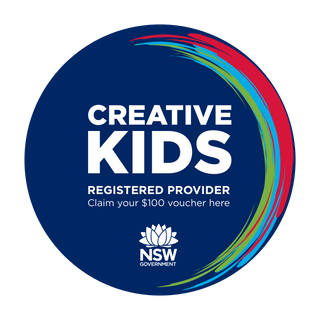 Testimonials
My son and I loves Hand In Hand Activity Kits. My little boy has always loved doing arts and crafts but I notice that he feels a real sense of accomplishment and pride when he finishes one of the activities in these kits. As a Mum, I love seeing this and sharing this with him but I also love how quick and easy the activities are, especially being a new mum of two. It really sparks new conversations between my son and I and I love seeing how inquisitive he is about the activities he is doing. I know he is learning lots and having fun while doing it.

Brittany T
Received my first kit today, it arrived within a day of ordering it and I was really surprised with exactly how much was in the kit 
My daughter and I can't wait to get stuck into the activities for this month and were extremely happy with the activities provided. 
Can't wait for next months kit and to continue creating new projects together in the future

Kylie W
Thanks so much for these Hand In Hand Activity Kits. At the time I received these kits I was trying to juggle an active toddler, a newborn and the normal household duties, all while cooking dinner. 
Gigi and I tackled her first activity together at the same time of our usual chaos, however this time it was made fun. She was put to a task we could do together that kept her occupied and intrigued. We are loving Hand In Hand Activity Kits

Jessica C
Such a user-friendly all-inclusive pack. So easy and quick to get started, creating fun beautiful artworks with my son is my favourite part of the day! I have tried other activity kits and by far this is the most user-friendly uncomplicated kit on the market. Thank you so much for helping me create beautiful memories.

Sarah M.
These activity kits are a lifesaver, especially during isolation! I adore the fact everything (literally everything) is included within the box so there is no need for anything else! just set up a nice area for the kids, and away they go crafting! I love how they include a certificate, makes the kids feel just that little bit extra amazing for completing their activities. I ordered 6 boxes, and without knowing, I got one box free! honestly cannot fault anything, after we finish all of these boxes, I will definitely be back for more!

Monika.a
Full disclosure I am not a crafty person. But I wanted to find something new that would help my daughter develop her fine motor skills and then I found these activity boxes on Instagram. I wasn't expecting what came when we ordered them. The kits come complete with absolutely everything you'll need to do the activity. Shapes are precut, so no stress about having scissors around miss almost 2 who loves being a copy cat. We've got one activity left and my daughter asks every day if we can do her crafts. Honestly the best activities and great for bonding together and teaching her more about the world around her.

Author's name
As a primary school teacher, I was so excited to receive our rainbow themed kit for my 2 year old daughter! Craft activities are not only fun, but they also create many authentic learning opportunities for children. Charlotte loved talking about all the colours of the rainbow and sharing her finished pieces with our family while we were away on holidays! What a great activity to take away with us to keep our little girl very entertained. She kept asking for more! We can't wait to try more Hand in Hand kits!! Thank you!!

Bianca.P